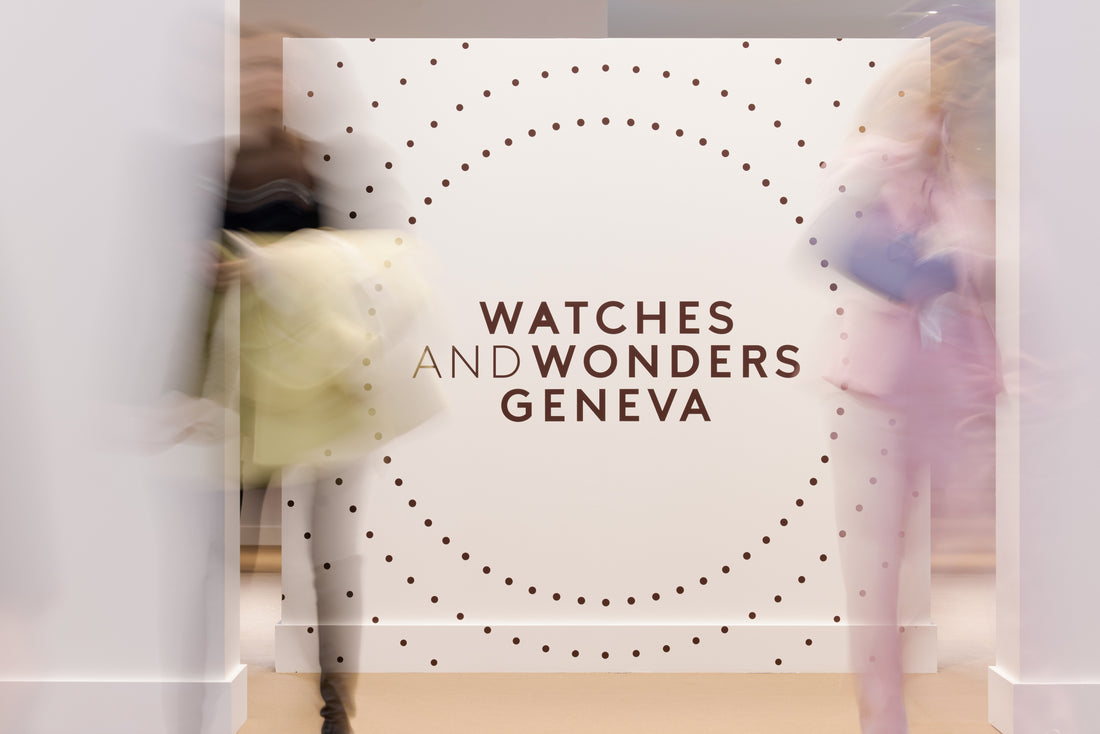 Watches & Wonders Geneva 2023 - IT'S A WRAP
The biggest watchmaking savoir-faire of the year - Watches & Wonders Geneva 2023 has ended with a record edition of 43,000 incredibly diverse visitors. This left us beating to the rhythm of the 48 exhibiting Maisons' novelties. Each Maison stood out for its creativity, exclusivity, and craftsmanship while pushing traditional design boundaries. We wanted to throw some light on this year's storytelling of some of the Maisons. So without further ado let's dive into it with Cartier.   
   Cartier revealed its vision of time presented in the theme of "Time Unlimited". All emotions are possible with a suite of items for the 2023 edition of Watches and Wonders. These timepieces highlight the Maison's commitment to detail and elegance. With the agenda to celebrate their artistic craftsmanship, they have launched some remarkable creations like the precious Baignoire, fierce and wild La Panthère de Cartier, Clean Tank Américaine, Inventive and narrative Santos-Dumont, the geometrically elegant Clash [Un]limited and the resurgent Cartier Privé which have all respectively taken place alongside their collections. 
Back from the Future ~ IWC's novelties this year blend history and contemporary. The Maison is known for its high-complication watches that show off its watchmaking skills. Though this year they brought back Gerald Genta's classic design with the Ingenieur Automatic 40. An automatic timepiece that stays true to the Ingenieur SL (Reference 1832)'s daring aesthetic codes with improved ergonomics, technology, and functionality. Presented as part of the "Ingenieur" collection, the 4 new timepieces come in four different colors, such as Black, Silver, Titanium, and Aqua.   
Ulysse Nardin's Freak, bridging the Past and the Present. In its two decades of existence, the word Freak has come to be synonymous with Ulysse Nardin constantly resetting the boundaries of watch design and engineering. The Maison debuted the Freak One watch in 2023 which reflects the original FREAK iconography and is updated to reflect the modern world. It is a watch with no hands, no dial, and no crown, and where movement is king! The Freak ONE becomes Ulysse Nardin's flagship watch and the House's center of gravity as it defines its new independence.       
"UnaStoria Leggendaria". For a year that pays unwavering tribute to Panerai's original history, the Maison is returning to its roots. Paying homage to a story that began 160 years ago with Radiomir. A legacy of classic designs, timeless aesthetic codes, elegance, and vintage construction lives on in the Calendario Annuale GoldtechTM, the Calendario Annuale PlatinumtechTM Experience, California, Otto Giorni and Otto Giorni - P, and Quaranta Goldtech. These timepieces truly exemplify the retro spirit.  
 Roger Dubuis further pushed the boundaries of "Hyper Horology" with its dramatic and futuristic innovation. The new Roger Dubuis Monovortex Split-Seconds Chronograph has taken tourbillion mastery a step further. Its revolutionary winding mechanism enhances its ability to defy gravity on a single inclination, expanding its ability in every direction.       
Piaget pays tribute to 1970s High Society's elitism, behind velvet ropes and lavish parties. The brand is synonymous with ultra-thin watches, which come with sobriety. The newest astonishingly contemporary timepieces are a reinterpretation of Piaget's boldness and innovative approach: Piaget Polo Perpetual Calendar Ultra-Thin, Altiplano Ultimate Automatic, Altiplano Ultimate Concept, Piaget Polo Perpetual Calendar Ultra-Thin - Pink Gold, Piaget Polo Field, Piaget Polo Perpetual Calendar Ultra-Thin - Obsidian. Piaget's creations this year also monopolize green.   
Jaeger LeCoultre's releases revolve around the "golden ratio" of 1.618, which has been discovered and researched since ancient times. Symbolic of when geometry meets aesthetics. For 2023 Watches and Wonders, With "The Golden Ratio" in its core, Jaeger-LeCoultre introduced Reverso watches including the Reverso Tribute Duoface Tourbillon, Reverso Tribute Small Seconds, Reverso Tribute Chronograph, Reverso One Precious Colors, and Reverso Secret Necklace.   
Montblanc's attendance commemorates their 165-year watchmaking tradition. In 1858, they introduced the original Minerva pocket watches, which still influence contemporary watchmaking. Novelties from their 1858 and Star Legacy collections, including numerous limited editions, were on display in an eye-catching booth with the Swiss Alps, which also inspired the collection. 
What an exciting year for watchmaking!! Not just these 8 but all 48 Maisons have left no stone unturned at Watches and Wonders 2023, giving us a variety of innovations inspired by their legacy. After the COVID crisis, the watch industry thrived, making this year a memorable watchmaking celebration.